Almost any small (and even medium) business owner will tell you that there never seems to be enough money in their technology budget to keep up with everything that they wish they could give their employees. Whether it's the latest model phone, a newer, sleeker iPad, or a faster PC – if it helps your team work more efficiently, is it worth breaking the budget?
Oftentimes, if the technology in question is a want instead of a true need, business owners might be inclined to let their employees make a personal purchase and then use their own devices for work. (The pattern is so prevalent that it literally has its own abbreviation – BYOD for Bring Your Own Device!) But is that a good idea? The answer is: It depends!
​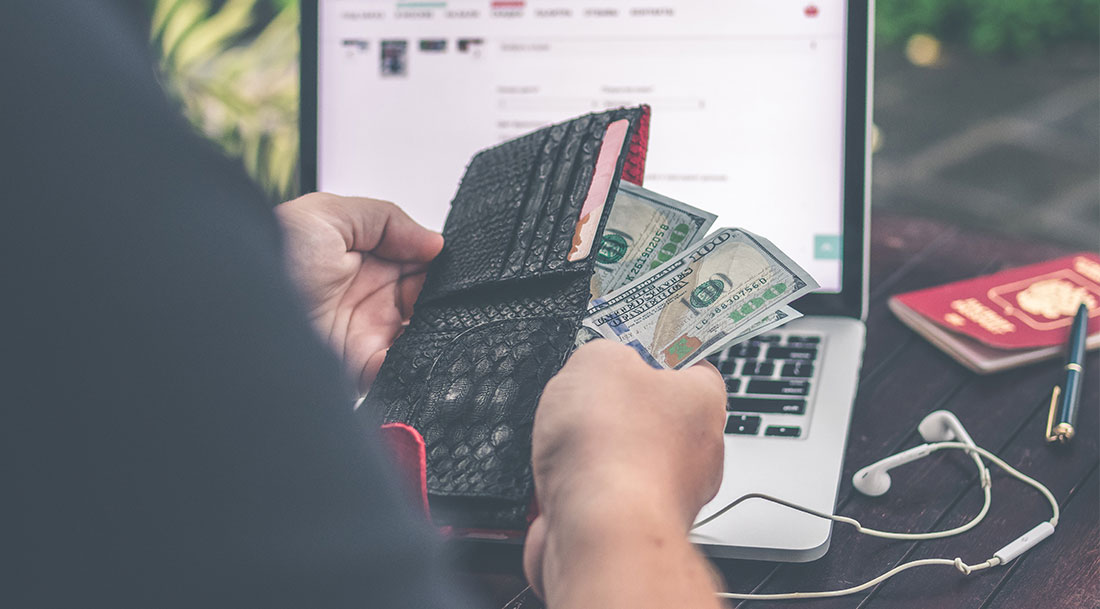 You will probably save money in the short term by allowing employees to use their own devices.
First but not necessarily foremost, you will probably save money in the short term by allowing employees to use their own devices. According to a still-cited 2014 study by Spiceworks, the average company with 19 or fewer employees spends $2770 per employee per year on technology. So shaving costs where you can makes sense for many small firms. Corporate data plans tend to be pricier than individual plans, so even if you are reimbursing employees for a percentage of their data use, you'll probably still come out ahead. Thanks to device upgrades on cellular plans, your employees also might be able to get a better device for less on their own plan than through your corporate plan. That's also the case for much of the basic software that you'll need to install. For example, almost everyone's laptop has a version of Microsoft Word, so you won't incur the $12.50 per user per month you'd be charged for setting up their existing laptop on your corporate account. While these pieces might not seem like much individually, it all adds up to that $2770/year average.
So which tech is best for BYOD? For the most part, cell phones are still a personal decision. That might not be the case if your company has employees who rely on your devices to stay connected with service calls or if you are in a high-security industry where clearances come into play. But that's typically not the case for most small businesses. The good news is that bringing their own cell phone to work has many advantages for employees. The main one being comfort – if they are familiar with their device, they know how to maximize its capabilities. It's also awesome for work/life balance, with a whopping 78% of employees reporting in a 2017 Forbes survey that using a single cell phone helped them better balance professional and private lives. Why should you as an employer care? Because happy employees are more likely to stay longer, reducing your turnover and training rates.
"As more employees work from home, it makes sense for them to have devices that they can take with them wherever they go and that are comfortable for them to use."
Where the question usually surfaces for most businesses is portable tech other than cell phones – think tablets and laptops. For the most part, tablets are supplied by companies since they typically cost less and are often used by on-site technicians. A rule of thumb here is if you as an organization are using proprietary software or an on-client-site app that has to be run on a certain type of device to provide the level of connectivity you require, it makes sense for the company to provide it.
Things get a little more complex when it comes to laptops, which can be larger investments. As more employees work from home, it makes sense for them to have devices that they can take with them wherever they go and that are comfortable for them to use. As long as your employee's personal device can handle whatever software they need to perform their jobs, this might be an option for you.
What you need to consider here are security issues. First look at the type of client information your employees need to access. Obviously, anything that includes confidential client data is best kept on a device over which you have the most level of control, which is one that you own. That way, you can ensure that your security software is up to date and that nothing you don't want on the device is placed on it.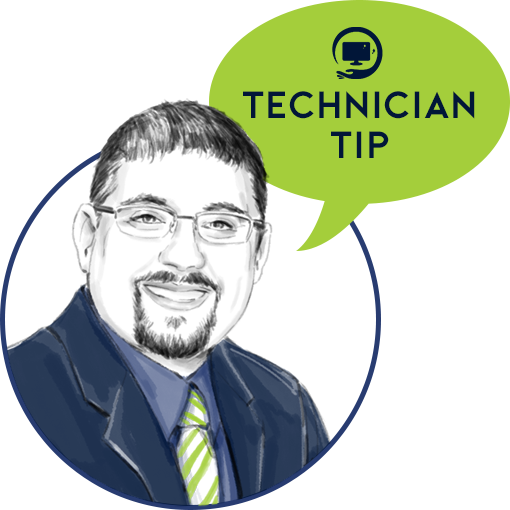 If your employees are using their own devices, they still need regular updates and maintenance. PCS can do this maintenance remotely regardless of whether the device is actually in the office. Give us a call at (810) 695-9869 to learn more. – Vinnie Sanchez, PCS Computer Technician
If your employees aren't accessing data that could be a security risk, then you should have strong safety mechanisms in place in the event that they were to leave your employment. The main pitfall of having your client information on a device that you don't own happens after an employee leaves – because they still have access to it. While you can shut down a former employee's email account, you can't easily erase your files that are on their personal devices.
And of course, downtime is a potential problem with any device you don't own. If your employees own their devices, they are responsible for maintaining them, so if they break, get dropped, etc. it might take longer to replace than you would prefer. In the end, whether you allow your employees to BYOD is a balancing act that will vary based on your budget, the type of data and software they need to access, and your comfort level with them.